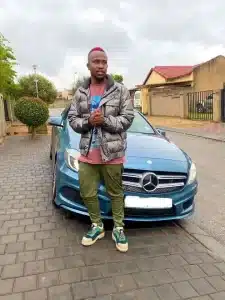 Killorbeezbeatz Buys First Car
Killorbeezbeatz is indeed an inspiration to many. With just a few production tools and zero support from established artists, he has managed to build his giant brand, and now he is enjoying the fruits of his labor as he buys himself his first car.
KillorBeeZBeatZ shared the news on his Facebook page with the caption, "Thank You God 🚙! First Baby!" This is indeed a big move for the rising producer.