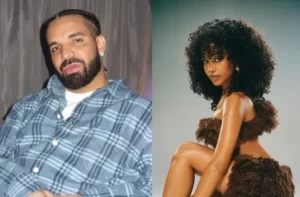 Drake follows Tyla
Drake follows the South African singer, Tyla on Instagram.
It proves that the international star endorses the Water hitmaker.
The international star is undoubtedly a huge fan of Mzansi's talent, as he is fond of exuding support to creatives and talents that interest him.
Aside from his bond with Black Coffee; we've witnessed him endorse and follow the stars that include, Kelvin Momo and Uncle Waffles.
Tyla is the latest SA star being followed by Drake and the news has taken over social media.
The singer is excited about the success of the song, and it's bagged her international wins and recognition.
Reacting to the success, she wrote, "Not long ago I was just a girl in South Africa dreaming of moments like this… Even though I've been grindingggg for years it feels like this is all happening so fast. I cannot wait for the world to see what an African Popstar looks like!"