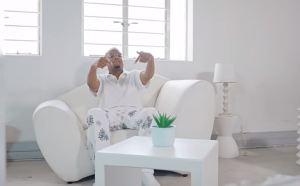 K.O Forecast 23 Lyrics
K.O Forecast 23 Lyrics. Learn the Lyrics to the music vibe Forecast 23 Lyrics by K.O. Enjoy the amazing song.
[Verse]
Mina I'm just dottin' all the I's and crossin' all the T's
Guqe ngedolo ngicele iNkosi ingsize
Somethin' that I often seek
Ngivikeleka njalo when I walk the streets
Nginike ubuhlakani, the gift of the gab and the rawest beats
I'm sorry, askies
Umdali ufeza zonke izifiso
Yo we been bringin' home the bacon while they talkin' beef
And trophy season comin' up
It's a couple SAMAs that belong to me
YiiPolitik kulonyaka if it's not a sweep
Supa Dupa Martin Luther it was all a dream
It's a bunch of opps that thought I won't succeed
Bafuna nje ung'bona ng'file
Bangibekela amagqubu, happy when I lost some speed
Fuck the credits, movie far from over, bitch, there's more to see
Ngisanok' khiph' islungu ngamakhala, that's the corporate me
I gave them all the three projects due to my recording deal
Left the Sony building with a banger, yeah, we can all agree
To drop another tape, weShuan ungrhayele boma 4 atleast
Fede okwamanje niggas off the leash
But we can sit and talk about it over Turkish or some Portuguese
They only see Skhanda God ne skeem
Boy, I'm really outside, ama rapper abazwanga iphelile i-quarantine
Why they talkin' like they better than us? Ah
I'm on a high, bazama ukusendzela phantsi
But the flow is in a tier rappers never can touch
I'm in a coupe the same colour as an elephant tusk
Uthando noxolo that's what im truly on
Uyinja yam but fede asitshayisani iminyaka eyishumi yonke
Every time I'm thinkin' you wiser ntwana you prove me wrong
Asik'phenduli noma ungatshintsha uyibhari eyikhuluma iyodwa
Every chance oytholayo uhlala ukhuluma inyongo
Let the fans hear it from me, fuck a reunion
To think that I ain't even spoken to you in four summers
When your lady said some shit angim'khohlwanga
Self-restraint ain't even easy these days
I'm leaving Karen out of it, just proceedin' with Grace
Next time it ain't no holdin' back
Phonsa ilitshe, I'll throw it back
Unyile if you think I won't react for real
Sneak dissin' is some shit that I don't wanna see a lady do
Khul' uyek' iy'tshele and be a lady tuu
You posted in your story uzama uk'claimer ukuthi iSETE wasn't gold
But then a day or two RISA yathi platinum
How'd that made you look? Hmm
Ringa nami, are you still makin' mu-sic?
Nalama hits obenawo were pretty debatable
And lately futhi ema-charts-ini ku radio awukho
Vele nam' mangibona abanye beqopha umlando, I woulda hated too, hmm
I'm tryna book a vacation
Ngenzenjani when everyday another lame says some'n'?
You playin' all up in my face, leyo ngeke nje ispane
I'm a landlord, I'll make you pay mawuse space-ini sam'
I know you prayin' to see me fumblin'
But the chef is about to turn up the heat eOvenin
Anikhohlwanga nizama ubethela mina esphambanweni
Messaih weRap, Ntate Modimo ngirapeleni
Lolova is back on the scene they wonderin'
Kanjani abanye bephelelwe yi steam, they strugglin'
Liyang'biz' i-Culinan
And my pockets are deep, lemali iningi
I might triple the fee or double it
URamaphosa is goin' through it over money y'all discovered eLimpompo, eplazin' lakhe ePhalaPhala
Kwazi bani naye mhlamp' anga resign-a ngalonyaka
I'm just a monkey in a zoo kule republic ye banana mara fede
Danko lapho Stunna and thanks to Blxckie too
Record of the summer 2022
I know you haffers wasn't happy, that's the truth
Kubonakele nje ngo new year
Anyone who don't believe in numbers, man, that's just a fool, yeah
2023 I will be addressin' everythin'
I'm talkin' full disclosure, I'm expressin' everythin'
Disrespect my opps, show my ass and everythin'
Ngizoya esontweni every Sunday and confess to every sin, uh
The same people lababehlala be gooi i-skamp
Are the very same people vandag aba gooi i-stamp
Seen all the time playin' both sides
Bitty boy dem now you on my 4-5