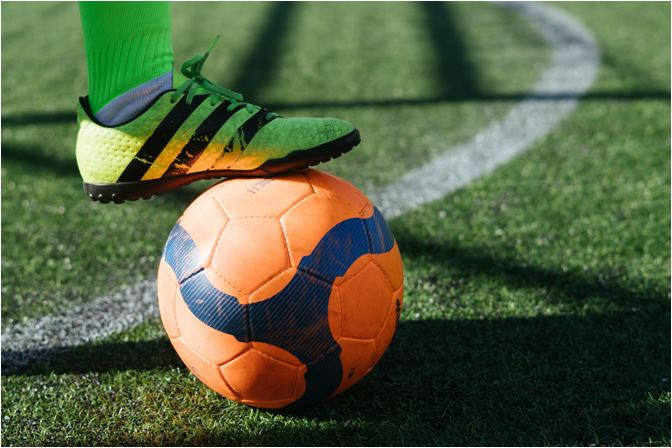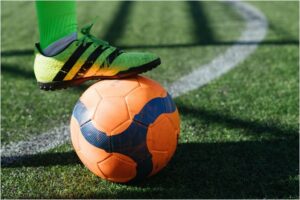 Nigerian footballer Ishaq Abdulrazak has signed a €4.5 million deal with Belgian team RSC Anderlecht where he will be playing for the next four years. Abdulrazak is a transferee from the Swedish team IFK Norrköping where the Nigerian made his professional debut back in 2020.
In a statement from RSC Anderlecht, the club recognized Abdulrazak's capabilities as a wingback but that they also know that he will be a great asset to the team as a midfielder. The team's CEO, Peter Verbeke, has praised Abdulrazak's speed, agility, aggressiveness, and technical skills, saying he will be a versatile player while he is in the Belgian club.
Meanwhile, in his first official interview as an RSC Anderlecht player, Abdulrazak stated that he is eager to prove his worth to the team as soon as he can, seeing that it is a big step forward for him as a professional footballer. He also expressed his gratitude to IFK Norrköping and its fans, the team that first took him in and made him into a professional player.
His agent, Atta Aneke, took to Twitter to remind football and live bet soccer fans of how far Abdulrazak has come since being discovered in Abuja, Nigeria in 2017. Abdulrazak joins a list of Nigerians who have also donned the RSC Anderlecht uniform which includes Stephen Keshi, Philip Osondu, Henry Onyekuru, and Imoh Ezekiel.
Abdulrazak's football career
Born on May 5, 2002, Ishaq Abdulrazak was first discovered in Abuja, Nigeria in 2017 playing for the Golden Eaglets, Nigeria's national U17 football team. He also played for the local team Hayin Banki Kaduna before training at Unity Academy. Following his training, Abdulrazak signed with IFK Norrköping as one of its defenders. He played there from 2020 to 2022.
While in IFK Norrköping, Abdulrazak made 64 appearances in the Swedish league Allsvenskan. Out of those appearances, he made two goals and one assist.
About RSC Anderlecht
Royal Sporting Club Anderlecht is a football team based in the capital region of Belgium. It plays in the Belgian First Division A, the top-tier competition for association football clubs in the country, making it an available team to wager on in live bet soccer. RSC Anderlecht was founded on May 27, 1908, and has cemented itself as the most successful Belgian football club with 34 domestic titles and five European trophies.
RSC Anderlecht began enjoying success in the 1946-47 season and has topped various competitions numerous times since. The latest championships the team had was in the 2016-17 season of the Belgian First Division and the 2017 Belgian Super Cup. Because of RSC's successful run over the decades, 77 fan clubs have spawned, including five from overseas.
Nigerian players who have played for RSC Anderlecht
Aside from Ishaq Abdulrazak, there have already been several Nigerians who have played for RSC Anderlecht, earning the club the respect and admiration of African fans.
Stephen Keshi– Keshi won a Belgian league championship with RSC Anderlecht in 1991. He also played as a defender for the Nigerian national team where he made 60 caps.
Philip Osondu – Osondu was an emerging talent in Nigeria when he was brought to RSC Anderlecht in 1988.
Chidi Nwanu – Nwanu won two domestic titles with RSC Anderlecht where he played from 1993 to 1995. He also represented Nigeria in the 1988 Olympics and the 1994 FIFA World Cup.
Celestine Babayaro – RSC Anderlecht was Babayaro's first pro club, playing from 1994 to 1997. He was more famous for playing with Chelsea, Newcastle United, and LA Galaxy.
James Obiorah – Obiorah played for RSC Anderlecht from 1995 to 1998. He also represented Nigeria three times at the FIFA World Cup, scoring a goal for the country back in 2003.
Azubuike Oliseh – Oliseh comes from a family of Nigerian football players and managers. He played for RSC Anderlecht from 1995 to 1999 with fellow Nigerians Celestine Babayaro and James Obiorah.
Ode Thompson – Thompson made a name for himself playing for other clubs before being signed with RSC Anderlecht. However, he only played there for a year.
Oladapo Olufemi – Olufemi's first club was RSC Anderlecht where he played from 2006 to 2007. He was part of the Nigerian team at the 2008 Olympics where he won a silver medal despite not participating.
Imoh Ezekiel – Ezekiel was loaned to RSC Anderlecht in the 2015-16 season but his original team was Al-Arabi who played for the Qatar Stars League.
Henry Onyekuru – Like Imoh Ezekiel, Onyekuru was also loaned to RSC Anderlecht while playing for another team. He was a member of Everton when he played for the Belgian team in the 2017-18 season.
Paul Mukairu -Mukairu is the most recent Nigerian footballer to be loaned to RSC Anderlecht. In the 2021-22 season, he was part of Antalyaspor when he was loaned to the Belgian team.

With the addition of Ishaq Abdulrazak, Anderlecht fans and punters of live bet soccer will be able to see another Nigerian on the field for at least until 2026.