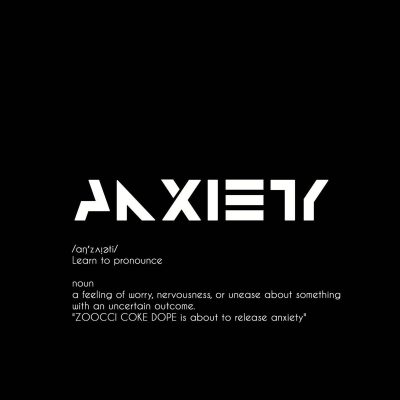 ALBUM: Zoocci Coke Dope – Anxiety (Tracklist) Mp3 Download
After much wait Zoocci Coke Dope is set to drop his album on the 25th of this month. We know him to be a man of his words, so we patiently await the album tagged Anxiety.
Peep the tracklist below
1. Anxiety
2. Afterlife ft. Priddy Ugly
3. Falling In My Sleep ft. Kwesi Authur
4. Silence ft. Flame
5. Oath ft. Nasty C
6. Paranoia Interlude ft. Die Mondez
7. Insecure
8. Narcissism ft. YoungstaCpt
9. Tennis Interlude
10. Cherub
11. Not Deep ft. Eli Sostre
12. AIN ft. 25K
13. Current State Of Mind IV ft. Yukio & Benny Chill
Stream, Listen & Download. Fakaza Download.
ALBUM: Zoocci Coke Dope – Anxiety (Tracklist) Mp3 Download