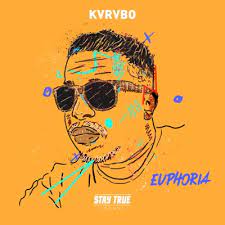 Download KVRVBO Euphoria Album Zip
KVRVBO Euphoria Album Download Zip. KVRVBO presents a song compilation for your listening pleasure. It is titled, Euphoria.
Track-list
KVRVBO – Fyre Flies In The Mirror
KVRVBO – Conspiracy (feat. Jus Tadi)
KVRVBO – Billow Made Me Do It (feat. BillowJazz)
KVRVBO – I Wish You Were Here (feat. Tahir Jones)
KVRVBO – Moonlight MP3 Download
KVRVBO – In the Jungle (feat. Bongani Mehlomakhulu)
KVRVBO – O Flopo (feat. OKAY GOD)
KVRVBO – Celestial Dreams
KVRVBO – Tango & Cash
KVRVBO – Distant Signals (feat. Avi Subban)
KVRVBO – Call For Truth (feat. SMBD)
KVRVBO – Gotham Groove (feat. Rephlex)
Stream, Listen, and download free
Download Ep Zip KVRVBO – Euphoria

Fakaza, Fakaza music downloads 2021.